How We Earned 1.1 Million Air Miles and Saved $6,000 This Year in Travel
Knowing that we had some big travel aspirations in the next couple years, back in late 2013 I started researching ways to travel more and spend less while doing so.  My epiphany came in December of 2013, when I listened to the Zero to Travel podcast episode here on the subject of "Travel Hacking".  More specifically, it talked about a system of management for how to maximize credit card signup bonuses and create lots of spending on credit cards, racking up tons of airline miles in order to travel around the world for darn near free.   While I had applied for a couple airline and hotel cards in the past – and put them to good use on free flights to Asia and some very luxurious Marriott properties in SE Asia and India – I was always limited by the ideas that 1) to earn travel points you have to spend lots of $$ and 2) having a lot of credit cards was, in general, a bad thing.  Hearing the techniques in this podcast turned that understanding on its head and started the ball rolling for me in terms of researching the many sides of an Internet sub-culture of Travel Hacking.  The key techniques I learned about were: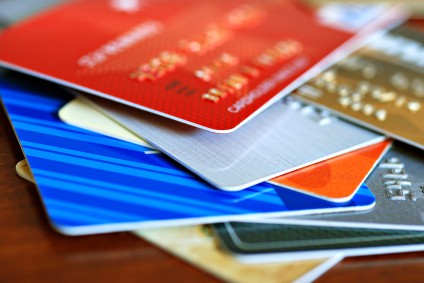 1) Credit card signup bonuses can be earned more than once for the same card.  Simply apply for credit cards that offer large signup bonuses and annual fees that are waived for the first year.  If you receive the signup bonus in the first couple months, you can usually cancel the card before the second year and then reapply for it later, repeating the process of collecting lucrative signup bonuses.
2) Most cards require a minimum spend of $1,000 -$5,000 before signup points post.  Instead of having to actually spend this amount of money, you can "manufacture" the minimum spending requirements by purchasing AMEX, VISA and Mastercard gift cards for a small fee, and then deposit those gift cards into an online bank account which can be used just like any other funds in a bank account
3) There are ways to pay for things that you wouldn't normally be able to use a card to pay for – think mortgages, student loans, bills, etc – and all of these transactions earn points if you use a points earning credit card
4) Airlines points are a commodity and can be assigned a $ value.  You can use the manufactured spending technique discussed above (and others) to spend a little bit on fees but earn a lot more in value of points.  Economists would probably define this as arbitrage, and isn't much different in theory than what investment traders do daily all over the world.
5) If you track things closely and handle the credit given to you with the respect it deserves (pay off your balance in full each month, don't take cash loans, etc), your credit score will not be impacted (and might even improve over the long term) if apply and are accepted for additional credit.
After a couple days of research, I developed and plan and put it into action in January of 2014.  Here are the results for the first year for both Elisa and I:
The Statistics:
Cards applied for: 26
Cards approved: 23 (Elisa denied for Barclay Arrival card and both of us denied for US Bank Club Carlson hotel card)
Total airline miles earned: 1,099,905 (includes bank points which transfer 1:1 to airlines)
Calculated value of miles earned: $18,809 (using actual redemption rate of $0.17/mile)
Cost of earning: $2,352 (includes CC fees, gift card purchases, and $200 in southwest airlines points purchased)
Divide the $18k earnings by the cost and that's an 800% return on investment, which is a lot better than we are getting in our IRAs right now!!  In fact, that's almost like a part-time job!  True, you could factor in the time I have personally spent doing research, buying gift cards, etc.  However, I can say that it's been a really fun hobby for me and I consider those hours spent more fun than work (for sake of argument though, I'd say I spend around 5 hours a week on it).  At least I wasn't just "working for the man".
Redemptions This Year:
We've also put a good number of miles to use this year:
Analyzing the above, we earned $525 for the Barclay Arrival card, and $3,709 alone from two Southwest Airlines cards (which qualified us for the companion pass and allowed Elisa to fly for free every time I fly, even when I also flew for free with miles).   The Delta miles were kind of a throw-away since they are comparatively worth so little and we don't plan to earn anymore.  We still have about 60k SW points in my balance and expect to get another $2,000 or so of value from them combined with the companion pass next year – overall, that's a pretty good deal!
Miles Balance and Plans for Them:
After all the redemptions, we still have about 860,000 airline miles in our accounts at the moment.  Although we haven't booked anything yet, we expect to take a number of international flights over the next couple years.  If we take our travel destination wish list, the furthest distance we are expecting to fly is to New Zealand, which runs around 80k miles roundtrip.  Most of the other places we're looking at are in the 60k range, so we'll be conservative and say a roundtrip tickets internationally should average 70k points.  Divide by our balance and that's at least 12 roundtrip international flights!    Since we don't have plans to stop the credit card game anytime in the future – and therefore we fully expect to earn many more points in 2015 – we might splurge and get some upgrades to business or first class, or fly some family out to join us somewhere.
Credit Score Impact:
I've been tracking our credit scores since we started using the free services of creditkarma.com and creditsesame.com.  We both started with excellent credit and you can see that after a year and 26 credit card applications, Elisa now has near perfect credit score and, while mine has gone down some, I still have good credit:
I should point out too that our card applications were in a series of rounds every 90 days or so.  The pattern I saw in my score was that each time I did an application round (representing 3-5 card applications), my score would drop around 30 points and then rebound over the next couple months.  Therefore, since my last round was in late November, and was at 750 in October, I suspect my score is lower right now because it is still in the rebound phase.
Credit Inquiries Impact:
The other main concern I hear from people whom I talk to about this "craziness" we are doing centers around the perceived negative impact that all those inquiries has on the ability to obtain a loan.  While I don't have proof, I do have anecdotal evidence that says otherwise.  Specifically, last month I called around looking to obtain an rates for a mortgage on an investment property. In each case, I explained that while I knew I had a good score and excellent history of timely payments, my concern was that I had a lot of inquiries from credit card companies.  In each case, I was told by the credit analyst that these were not an issue.  Funny enough, I even talked to a Chase bank analyst who said he plays the travel hacking game too and he explained to me that the worst only bad outcome is that I would have to write a boiler-plate type letter for each inquiry to go alongside my loan application that explained why the inquiry was there, that I only applied for the signup bonus, I did not carry a balance, etc.  Seemed simple enough!
How Travel Hacking Changed Our Travels and Lifestyle:
This all probably sounds like some get-rich quick scheme or just big numbers on paper, but the reality for us is that it is helping us to lead the sort of lifestyle – with travel an integral part of our lives – that we have always wanted.
Saving a lot of money on flights has already allowed us to travel further and freed up cash to invest, donate, or splash out elsewhere.
Since it's so cheap, we don't have to hesitate very long if we want to jump on a plane to go somewhere for just the weekend.  So far though, we have been planning trips pretty far in advance in order to get the cheapest miles redemption rates (although that's not a change from how we used to do things).
We no longer have as good a reason to drive somewhere to save on travel costs.  Instead, we can save precious vacation time and fly to our destination instead.
The one downside I can identify so far has been in making more trips to the grocery store and WalMart to buy and cash in gift cards, and some frustration when the techniques I try don't work.  I'm usually roping those trips into an errand trip I would be making anyway.
Now we are just limited by our vacation time…
What's Next:
As I mentioned above, we now have A LOT of airline miles.  Like, possibly more than we can use in the near future.  So I am shifting focus a bit and we are starting to collect hotel points now.  I am finding there is a whole exciting world out there about this topic alone.  What's really exciting is that there's the possibility now to have almost entirely free vacations between airline miles and hotel points!
If you are interested in learning more, I plan to maintain a links page here for some of the key resources around travel hacking.